TOTAL AND PERMANENT
DISABILITY

LAWYERS
If you've sustained a physical or psychological injury or illness you may be entitled to a Total and Permanent Disability (TPD) pay out from your superannuation fund. TPD insurance coverage provides you with a lump sum in circumstances where it can be established that you are unable to engage in your usual employment or similar occupation based on your education, training or experience. Advantage Legal are expert TPD lawyers who will spend time with you to understand your personal circumstances, review your policy documentation and resolve your claim in the quickest time possible. We'll make sure we keep you informed at all times, answer all of your questions and be available when you need us. At Advantage Legal, we believe that compensation should be all about you.
Unlike other forms of personal injury insurance, your entitlement to TPD compensation depends on the terms of your policy document. Usually, TPD insurance is provided by your superannuation fund, although it is possible to purchase standalone TPD policy from an insurance company as well. TPD policies have pre-determined maximum financial benefits which are payable in the event that a claim is made.
Although all TPD policies are different, common requirements do exist in the claim process. These include:
You must be a member of a superannuation fund with a valid TPD policy or hold a current standalone TPD policy.
You must not have reached the retirement age specified in the policy at the time your injury or illness which prevents you from working. Typically this is 65 years of age.
You must have sustained either a physical or psychological injury or illness.
Your injury or illness must prevent you from working in your usual employment or employment of a similar nature based on your education, training and experience.
If you'd like to know more about whether you qualify for a TPD payout based on your personal circumstances,
get in touch
with our senior TPD team for a free initial consultation..
Frequently Asked
Questions
The complexity and uncertainty associated with pursuing a TPD claim can be stressful which is why you should pursue your claim with a law firm who appreciates what you're going through and who has the experience to answer all of your questions. To assist you understand more about the TPD process, we've put together a list of frequently asked questions that we receive from injured people at initial consultations. As all TPD policies are unique, this information should be considered general in nature rather than legal advice. This information does not take into consideration your personal circumstances or the TPD policy wording which will determine your actual TPD entitlement.
Who can bring a TPD claim?
Anyone who has a valid TPD policy and fulfils the policy criteria is entitled to bring a TPD claim. Your eligibility to claim will depend on factors such as:


If your TPD policy is tied to your superannuation fund, the fund may require a minimum superannuation balance in order to make a claim.
Your age at the date of incapacity. Typically TPD policies cease coverage at age 65, however a claim may still be permitted to be lodged after retirement age in many circumstances.
Whether you have sustained a physical or psychological injury or illness that prevents you from working in your usual employment or employment of a similar nature based on your education, training and experience.
To find out more about your TPD entitlements, get in touch with our senior team for a free initial consultation .
The benefit that you can claim under your TPD policy will be outlined in the policy or policy schedule. Your superannuation company can provide you with a physical copy of your TPD policy and schedule or made it available to you through their website or client portal.

If you are unable to obtain a copy of your policy online, our team will inform you of the process to obtain it from your superannuation fund or insurer. Upon receipt of the policy documentation, our expert TPD lawyers will advise you on your benefit and whether you are eligible to claim.
What is the TPD claim process and how long does it take?
All superannuation funds and TPD insurers have slightly different processes for making TPD claims. There are however commonalities in the process which apply:


You'll need to obtain a copy of your policy documentation and claim form from your insurer. If you are having difficulty obtain the documents, you can give us a written authority to obtain them on your behalf.
We'll review your policy documentation and advise you on your eligibility to claim.
We'll assist you to prepare your claim documentation and request all medical evidence necessary to ensure that your claim is accepted.
You may be required to attend one or more medical examinations for the purposes of determining the extent of your injury or illness.
The insurer will issue a decision regarding your entitlement to claim. If successful, you will be paid a lump sum benefit.
Typically a TPD claim will take between 6 - 9 months to resolve. Factors which can increase the claim duration include:
The internal processes of the fund or insurer.
The experience of the staff member dealing with your claim.
Any legal complexities associated with your injury, illness or capacity for employment.
Whether any delays like the global pandemic have disrupted a fund or insurer's operations.
If your claim is denied and reviews or litigation are required.
Our expert team will ensure that you are kept up to date throughout the entire claim process and will do everything possible to efficiently resolve your claim.
Are there time limits to lodge a TPD claim?
In most cases, there is no time limit associated with lodging a TPD claim. However, as every TPD policy is different it is important to consider the terms of your policy to ensure that any policy specific time limits are complied with.
Can I lodge more than one TPD claim if I have more than one TPD policy?
If you have more than one superannuation fund it is likely that you have more than one TPD policy. Generally speaking it is possible to lodge more than one TPD claim and receive more than one TPD payout if you meet the policy conditions applicable to both.
How do lawyers charge for TPD claims?
Personal injury lawyers are permitted to charge in any manner not prohibited by legislation or regulation to assist you with your TPD claim. Typically law firms will charge hourly rates, staged fees or fixed fees and will offer to represent you on a no-win, no-fee basis. At your initial consultation or after a law firm has reviewed your TPD policy documentation, you will be provided with a document called a 'cost agreement and disclosure' which will outline how a law firm proposes to charge. The cost agreement and disclosure will also contain an estimate of the lawyer's professional costs and disbursements in circumstances where a fixed fee has not been specifically agreed.

At Advantage Legal, our clients enjoy the benefits of our no-win, no-fee promise. This means that if we take on your case, you'll only need to pay our professional fees and disbursements on the successful conclusion of your TPD claim. For more information 'on 'no-win, no-fee' please see our FAQ What does No-Win, No-Fee mean?
What does No-Win, No-Fee mean?
Before signing a law firm's cost agreement and disclosure document, injured people wanting to make a TPD claim should check:


Does the law firm offer you a no-win, no-fee agreement ; and
The coverage provided in the no-win, no-fee agreement.
There is no industry standard definition of no-win, no-fee in NSW. Generally speaking, no-win, no-fee means that a law firm will represent you on your TPD claim and only request payment of professional fees when the claim is successful. If for some reason your claim was unsuccessful, a no-win, no-fee agreement would minimise the amount of costs you have to pay.

At Advantage Legal, our no-win, no-fee promise means that we'll pursue your TPD claim and only request payment of our professional fees and disbursements when we win your claim. Many law firms do not include disbursements in their no-win, no-fee agreement. At Advantage Legal, we include disbursements because we're confident that our TPD experts will succeed with your claim and have your benefit paid out.
For too long, we have seen injured people treated poorly in NSW by large law firms and insurance companies. At Advantage Legal, we believe that compensation is personal and requires a tailored approach. Our clients trust us to know them personally, be available when they need us and to get the best possible rehabilitation and compensation outcomes for them. We take this trust seriously.
Leigh Davidson 
Principal Solicitor​
My case was a grey area where there was a 50/50 chance of winning. They took on the case and made the process as painless as possible for me. They kept me informed through the whole process and won the case. I would 100% recomend their services.
Advantage Legal team is always professional, capable and most importantly empathic to their client's needs. They make the whole claims process easy to navigate and hassle free. You can continue with your work and personal life and recovery as they work relentlessly to get you the best possible outcome. Highly recommended! I will continue to recommend Advantage Legal to my family and friends for any insurance and compensation cases that they may have.
The team from Advantage Legal is simply amazing. They know what they are doing and know the importance of customer communication. I have nothing but praise for this very professional law firm. Would strongly recommend to any person that needs assistance with their personal injury claims.
In dealing with Ana and Leigh, my experience was an overwhelmingly positive one. They were happy to accommodate around my schedule and were very responsive and diligent with every aspect of their service. For any future needs, I'll be in contact with the team at Advantage Legal, as well as letting anyone know how great they are at what they do. Thank you again Leigh and Ana, I really appreciate all the help and advice you've given.
No Win, No Fee promise
100% Free Confidential Case Evaluation
Your claim will be managed by an expert senior lawyer
Our senior lawyers have worked in insurance companies
Our lawyers are accessible, trustworthy and dependable
Proven track record in winning complex and difficult cases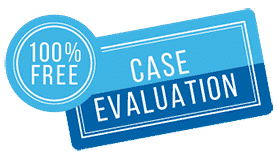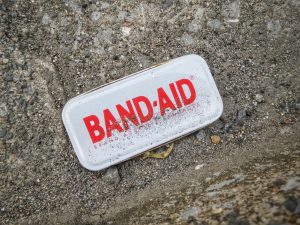 People react differently to being involved in a motor accident. That's why the NSW CTP scheme requires insurance companies to customise individual recovery plans. A tailored approach to rehabilitation can often be the difference between a full recovery or lifelong issues.
Read More »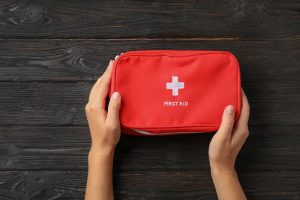 If you've been injured in a motor vehicle accident on or after 1 December 2017 in NSW, you will inevitably have heard the term 'minor injury'. You may be wondering what this means in the context of your particular claim and how it will impact your entitlement to compensation. This blog provides an overview of the concept of minor injury in the context of the NSW CTP scheme.
Read More »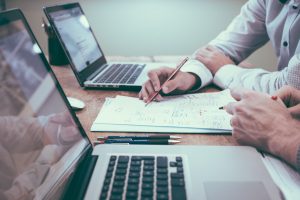 In the past, if you were injured in a motor accident in NSW you would need to wait anywhere between two to five years to receive a compensation payment from a CTP insurer. Understandably, this drawn out process put injured people and their families under considerable financial pressure.
Read More »