If you've been injured in a public place in NSW due to someone else's negligence, you may be entitled to compensation. We understand that you're concerned about your financial situation, your recovery from injuries and what your future looks like. Being unaware of your rights and the process associated with pursuing compensation only adds to the stress of your situation. Advantage Legal are expert public liability claim lawyers who will spend time with you to understand your personal and accident circumstances. We'll provide you with expert advice backed by decades of experience, your questions will be answered and we'll resolve your claim in the quickest time possible. Our solicitors are friendly, reliable and accessible which means we're available when you need us.
We're here to help with your
public liability

claim
NSW law permits a broad range of public liability claims. Our expert public liability lawyers can manage the claim process from start to finish on your behalf. We'll make sure that you're updated on the progress of your claim on a regular basis and ensure that you're covered by our no-win, no-fee promise. At Advantage Legal, we believe compensation should be all about you.
Our team can assist with public liability compensation claims for:
Slip, trip and fall injuries in public places
Shopping centre injuries
Supermarket injuries
Sporting injuries
Recreational activity injuries
Animal attack injuries
If you'd like to know more about your particular accident circumstances, please contact our team for a free initial consultation and confidential advice.
Your claim is worth more with Advantage Legal.
Public Liability Frequently Asked
Questions
Having to pursue a public liability claim can be an incredibly stressful experience, which is why its critical that you engage a law firm with the knowledge and expertise to guide you through the process, be available during your time of need and who will maximise your compensation payout. To assist you to understand more about the public liability claim process, we've put together some frequently asked questions that we receive during initial consultations from people wanting to pursue a public liability claim. As this information does not take your personal circumstances into account it should be treated as general information only and not relied upon as legal advice.
Public liability compensation will vary depending on your personal circumstances. The types of compensation that are commonly claimed include:


Past and future income loss
Domestic care and assistance
Past and future medical expenses
Pain and suffering and loss of enjoyment of life
Legal fees
Compensation will be paid to you at the successful conclusion of your claim in the form of a lump sum payout. The claim is made on a 'once and for all' basis, so its important that all aspects of your entitlements are thoroughly explored well before completion occurs.
How long do I have to commence a public liability claim?
In most circumstances, an injured person has three years from the date the cause of action is discoverable to commence a public liability claim in NSW. This is a technical way of saying the date you:


Had actual knowledge of the right to pursue a compensation claim; or
Ought to have had known that you had the right to pursue a compensation claim.
There are a broad range of interpretations of when a cause of action is discoverable based on your particular circumstances. Please
contact our expert public liability team
for more information.
What is involved in pursuing a public liability claim?
At Advantage Legal, we believe that compensation should be all about you. This means that no two public liability claims are treated the same, because no two people are the same. There are however some commonalities in the process which apply to public liability claims in general:


We spend time understanding the circumstances of your accident, how your injuries have impacted you and provide you with advice on your prospects of success. If we believe you have a viable claim, we'll offer to represent you.
We'll speak with witnesses, review contemporaneous evidence such as incident reports and surveillance to make sure that all of the facts are on your side.
We'll gather medical, financial and liability evidence to support your position and lodge a claim on the responsible party and/or their insurance company.
We'll attempt to resolve your claim without the need for Court intervention.
If Court action is necessary, we'll engage a barrister and ensure that we put forward the best possible position to win your case and maximise your compensation.
How do lawyers charge for public liability claims?
There are a number of ways that lawyers can charge for public liability claims. The most common methods are hourly rates, staged fees or fixed fees. Your lawyer will provide you with a document called a 'cost agreement and disclosure' which will outline how they propose to charge for their services and the estimated professional costs and disbursements payable.

At Advantage Legal, our clients enjoy the benefits of our no-win, no-fee promise. This means that if we take on your case, you'll only need to pay our professional fees and disbursements on the successful conclusion of your claim. For more information 'on 'no-win, no-fee' please see our FAQ What does No-Win, No-Fee mean?
What does No-Win, No-Fee mean?
No-win, no-fee is a term used to offer personal injury legal services to people where professional fees are only payable at the successful conclusion of a claim. It is very important for injured people to consider the detail of a law firm's no-win, no-fee policy before proceeding with a public liability claim as there is no industry standard definition or offering. In other words, the fine print matters so know what is included and what is not.

At Advantage Legal, our no-win, no-fee promise means that we'll pursue your public liability claim and only request payment of our professional fees and disbursements when we win your case. Unlike other law firms, we include disbursements in our no-win, no-fee promise because we have no doubt that our team of public liability experts will win your case and maximise your compensation.
Your claim is worth more with Advantage Legal.
For too long, we have seen injured people treated poorly in NSW by large law firms and insurance companies. At Advantage Legal, we believe that compensation is personal and requires a tailored approach. Our clients trust us to know them personally, be available when they need us and to get the best possible rehabilitation and compensation outcomes for them. We take this trust seriously.
Leigh Davidson 
Principal Solicitor​
My case was a grey area where there was a 50/50 chance of winning. They took on the case and made the process as painless as possible for me. They kept me informed through the whole process and won the case. I would 100% recomend their services.
Advantage Legal team is always professional, capable and most importantly empathic to their client's needs. They make the whole claims process easy to navigate and hassle free. You can continue with your work and personal life and recovery as they work relentlessly to get you the best possible outcome. Highly recommended! I will continue to recommend Advantage Legal to my family and friends for any insurance and compensation cases that they may have.
The team from Advantage Legal is simply amazing. They know what they are doing and know the importance of customer communication. I have nothing but praise for this very professional law firm. Would strongly recommend to any person that needs assistance with their personal injury claims.
In dealing with Ana and Leigh, my experience was an overwhelmingly positive one. They were happy to accommodate around my schedule and were very responsive and diligent with every aspect of their service. For any future needs, I'll be in contact with the team at Advantage Legal, as well as letting anyone know how great they are at what they do. Thank you again Leigh and Ana, I really appreciate all the help and advice you've given.
No Win, No Fee promise
100% Free Confidential Case Evaluation
Your claim will be managed by an expert senior lawyer
Our senior lawyers have worked in insurance companies
Our lawyers are accessible, trustworthy and dependable
Proven track record in winning complex and difficult cases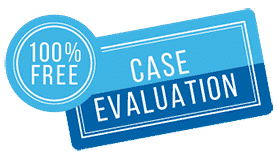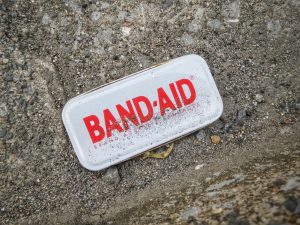 People react differently to being involved in a motor accident. That's why the NSW CTP scheme requires insurance companies to customise individual recovery plans. A tailored approach to rehabilitation can often be the difference between a full recovery or lifelong issues.
Read More »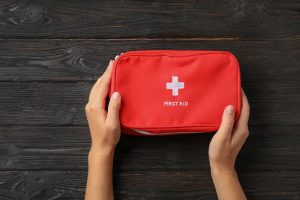 If you've been injured in a motor vehicle accident on or after 1 December 2017 in NSW, you will inevitably have heard the term 'minor injury'. You may be wondering what this means in the context of your particular claim and how it will impact your entitlement to compensation. This blog provides an overview of the concept of minor injury in the context of the NSW CTP scheme.
Read More »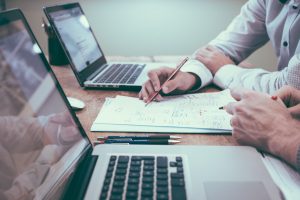 In the past, if you were injured in a motor accident in NSW you would need to wait anywhere between two to five years to receive a compensation payment from a CTP insurer. Understandably, this drawn out process put injured people and their families under considerable financial pressure.
Read More »