NO WIN, NO FEE
COMPENSATION

LAWYERS
Following an injury, people often lose their ability to generate their regular income. If people are ineligible for income support, home care and treatment expenses, bills quickly add up and personal savings promptly diminish leaving no money for legal advice or representation. In such situations, injured people promptly lose the ability to compete against large insurance companies who have panels of law firms at their disposal.

Law firms like Advantage Legal who provide no-win, no-fee billing arrangements give injured people the ability to access expert compensation lawyers without the stress of making interim payments throughout the life of a claim. Although the compensation process is incredibly stressful, an injured person has the peace of mind of knowing that if their claim were to fail, they would not be liable for their lawyer's professional fees due to a no-win, no-fee arrangement.

Keep reading to find out why the Advantage Legal no-win, no-fee promise is superior to other law compensation law firms in the industry.
No-Win, No Fee
Frequently Asked Questions
If you've been injured and need to pursue a compensation claim, chances are you're incredibly stressed about the process and are looking for assistance. You've probably heard about no-win, no-fee lawyers, but may not understand exactly what a no-win, no-fee legal arrangement covers. To assist you to improve your understanding, we've put together a list of frequently asked questions that we receive from injured people at initial consultations. This information is general in nature and should not be relied upon as legal advice. For details about your case specific no-win, no-fee arrangement, refer to the terms of your cost agreement and disclosure.
How Does No-Win, No-Fee Work?
Injured people need to be aware that there is no industry standard for no-win, no fee agreements, so it is incredibly important that you read the fine print before signing a law firm's cost agreement and disclosure. Typically a law firm who offers no-win, no-fee arrangements will offer to run a compensation claim on behalf of an injured person and only request payment of their professional fees and disbursements at the successful conclusion the claim. In circumstances where the claim is unsuccessful, the injured person would not be responsible for their law firm's professional fees, but would still be responsible for payment of their disbursements as well as the costs incurred by the insurance company in defending your claim.
The Advantage Legal No-Win, No-Fee Promise
At Advantage Legal, our no-win, no-fee promise goes above and beyond what other law firms offer, to provide injured people with an additional level of protection. If we agree to take on your compensation claim, you will only pay our costs and disbursements upon the successful conclusion of your claim.

The inclusion of disbursements is important as they can amount to tens of thousands of dollars and is an expense that you are no longer personally liable for in the unlikely event that your claim is unsuccessful. The reason we include disbursements in our no-win, no-fee promise is because we are so confident that our expert team will win your case and maximise your compensation, that it's a risk we are willing to take. Your claim is worth more with Advantage Legal.
What Are Costs and Disbursements?
The term 'costs' is another way of referring to a law firms professional fees. When referring to a no-win, no fee arrangement, these are the professional fees which are payable by you on the successful conclusion of a compensation claim for the work the law firm has undertaken on your behalf.

The term 'disbursements' refers to costs that the law firm incurs to advance your compensation claim on your behalf. It includes things like clinical notes, medical reports, police reports, ambulance records, investigation reports and statements, interpreter fees, travel expenses, expert fees and Court fees.
Who Is Eligible for the Advantage Legal No-Win, No-Fee Promise?
Except in rare circumstances, Advantage Legal offers its no-win, no-fee promise to all compensation claim clients. We will advise you in our initial consultation if we will act for you on a no-win, no-fee basis and will also include it in our cost agreement and disclosure when you sign up with us as a new client so you have it in writing.
For too long, we have seen injured people treated poorly in NSW by large law firms and insurance companies. At Advantage Legal, we believe that compensation is personal and requires a tailored approach. Our clients trust us to know them personally, be available when they need us and to get the best possible rehabilitation and compensation outcomes for them. We take this trust seriously.
Leigh Davidson 
Principal Solicitor​
My case was a grey area where there was a 50/50 chance of winning. They took on the case and made the process as painless as possible for me. They kept me informed through the whole process and won the case. I would 100% recomend their services.
Advantage Legal team is always professional, capable and most importantly empathic to their client's needs. They make the whole claims process easy to navigate and hassle free. You can continue with your work and personal life and recovery as they work relentlessly to get you the best possible outcome. Highly recommended! I will continue to recommend Advantage Legal to my family and friends for any insurance and compensation cases that they may have.
The team from Advantage Legal is simply amazing. They know what they are doing and know the importance of customer communication. I have nothing but praise for this very professional law firm. Would strongly recommend to any person that needs assistance with their personal injury claims.
In dealing with Ana and Leigh, my experience was an overwhelmingly positive one. They were happy to accommodate around my schedule and were very responsive and diligent with every aspect of their service. For any future needs, I'll be in contact with the team at Advantage Legal, as well as letting anyone know how great they are at what they do. Thank you again Leigh and Ana, I really appreciate all the help and advice you've given.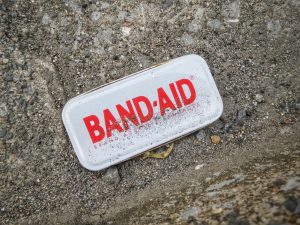 People react differently to being involved in a motor accident. That's why the NSW CTP scheme requires insurance companies to customise individual recovery plans. A tailored approach to rehabilitation can often be the difference between a full recovery or lifelong issues.
Read More »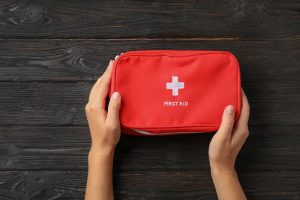 If you've been injured in a motor vehicle accident on or after 1 December 2017 in NSW, you will inevitably have heard the term 'minor injury'. You may be wondering what this means in the context of your particular claim and how it will impact your entitlement to compensation. This blog provides an overview of the concept of minor injury in the context of the NSW CTP scheme.
Read More »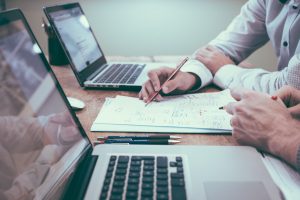 In the past, if you were injured in a motor accident in NSW you would need to wait anywhere between two to five years to receive a compensation payment from a CTP insurer. Understandably, this drawn out process put injured people and their families under considerable financial pressure.
Read More »